Digital Expression Explorer 2
Digital Expression Explorer 2 (DEE2) is a repository of uniformly processed RNA-seq data mined from public data obtained from NCBI Short Read Archive.
Users please note
This page is under construction and will undergo changes until the official announcement day. Any feedback is appreciated.
Data analysis is still in progress. Consider donating compute resources using this guide.
Hosted RNA-seq data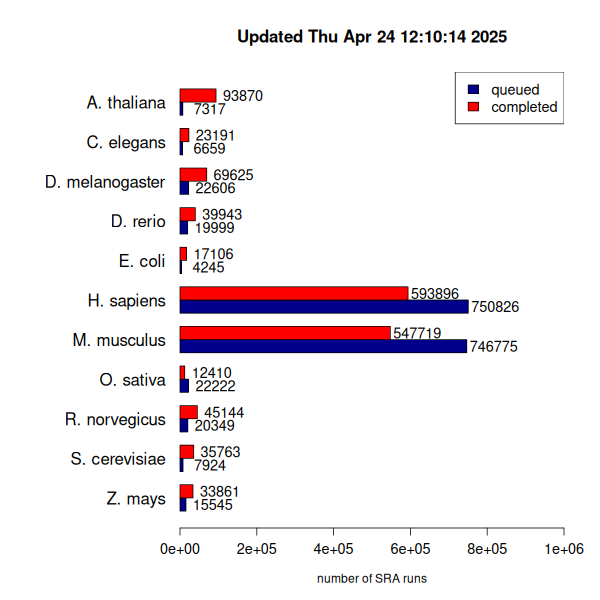 Select an organism of interest
More sophisticated keyword searches can be done at GEO and SRA, to identify studies and accession numbers of interest.

Keyword searches in mouse and human take up to a minute to complete.
---
Disclaimer
Although all reasonable efforts have been taken to ensure the accuracy and reliability of the data, Monash do not and cannot warrant the performance or results that may be obtained by using this software or data. Monash disclaim all warranties, express or implied, including warranties of performance, merchantability or fitness for any particular purpose.
---
Citation
Ziemann M, Kaspi A, Lazarus R, El-Osta A. Digital Expression Explorer: A user-friendly repository of uniformly processed RNA-seq data. ComBio2015 DOI:10.13140/RG.2.1.1707.5926 See our poster